On this date (July 26) in 1775, the United States Postal Service (USPS) was established by the Second Continental Congress, and Benjamin Franklin was named the first Postmaster General. Especially before the relatively recent availability of smartphones, personal computers, and email, the USPS has been an integral part of delivering the letters that have created and maintained connections between all sorts of people from all sorts of places and for all sorts of purposes.
Letters are a fascinating way to see into the lives of ordinary and extraordinary people throughout history. Why not read one-or all-of these books and get inspired to write and send a letter of your own?
George Ade, one of the most beloved writers of his day, carried on a lively correspondence with the most colorful of the great and near-great. George M. Cohan, William Howard Taft, Theodore Roosevelt, John T. McCutcheon, James Whitcomb Riley, Finley Peter Dunne, Hamlin Garland all received letters from the Hoosier humorist. His friendships were so diversified that his letters form a patchwork of popular history, literature, politics, and entertainment. A forward, introduction, and Ade's autobiography are included, interspersed with photographs, sketches, handwriting samples and other illustrations which evoke the man and his times.
Dear Neil Armstrong: Letters to the First Man from All Mankind
In the years between the historic first moon landing by Apollo 11 on July 20, 1969, and his death at age 82 on August 25, 2012, Neil Armstrong received hundreds of thousands of cards and letters from all over the world, congratulating him, praising him, requesting pictures and autographs, and asking him what must have seemed to him to be limitless—and occasionally intrusive—questions. Of course, all the famous astronauts received fan mail, but the sheer volume Armstrong had to deal with for more than four decades after his moon landing was staggering.
Today, the preponderance of those letters—some 75,000 of them—are preserved in the archives at Purdue University in West Lafayette, Indiana. Dear Neil Armstrong: Letters to the First Man on the Moon publishes a careful sampling of these letters—roughly 400—reflecting the various kinds of correspondence that Armstrong received along with representative samples of his replies.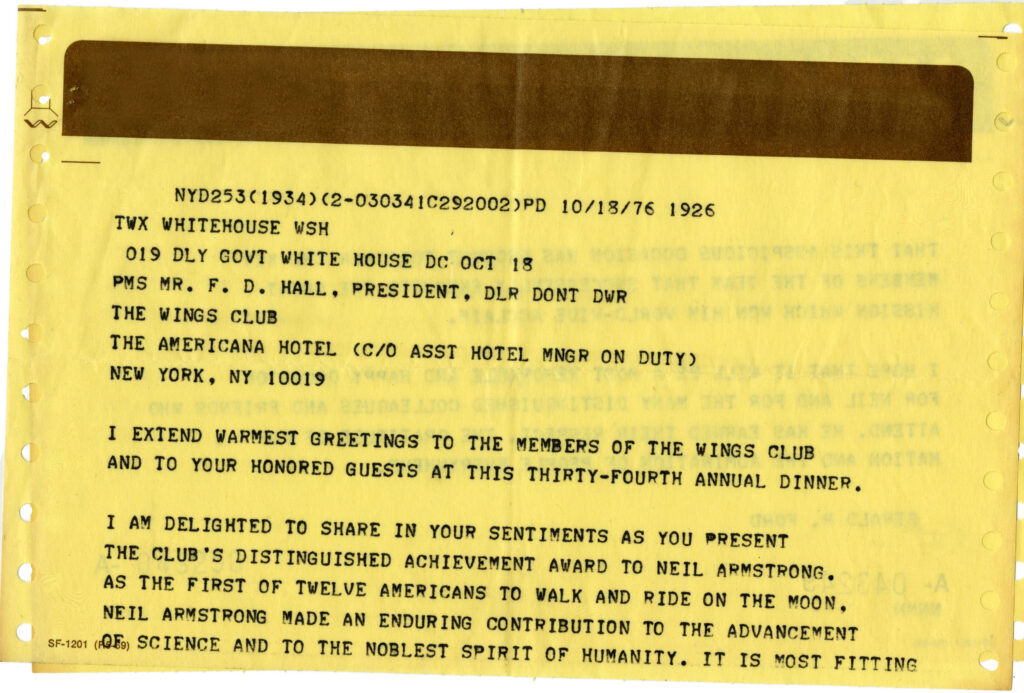 A Reluctant Icon: Letters to Neil Armstrong
Artfully curated by James R. Hansen, A Reluctant Icon: Letters to Neil Armstrong is a companion volume to Dear Neil Armstrong: Letters to the First Man from All Mankind, collecting hundreds more letters Armstrong received after first stepping on the moon until his death in 2012. Taken together, both collections provide fascinating insights into the world of an iconic hero who took that first giant leap onto lunar soil willingly and thereby stepped into the public eye with reluctance. Space enthusiasts, historians, and lovers of all things related to flight will not want to miss this book.
Letters of a Civil War Surgeon
From September 1862 until May 1865, Major William Watson served as surgeon with the 105th Regiment of Pennsylvania Volunteers, which fought at Fredericksburg, Chancellorsville, Gettysburg, the Wilderness, and elsewhere. Over the course of three years at war, he wrote 91 letters to his family, in which he describes his own war against death and disease. This well-educated and sensitive young man has left us a variety of impressions of camp life, marches, and battles.
Uncle Henry Wallace: Letters to Farm Families
Back in print for the first time in over a century, the real heart and soul of the eldest Henry Wallace is revealed in his open letters to America's farm families. These homespun, secular epistles show that Wallace never lost sight of his roots even as he hobnobbed with U.S. Presidents from Teddy Roosevelt to Woodrow Wilson, anchored the prestigious Country Life Commission, and edited the most famous agricultural magazine of its day, Wallaces' Farmer. Culled from more than a half dozen volumes of Wallace's writing for farm families, Uncle Henry Wallace: Letters to Farm Families captures the spirit of a man journalist Ray Stannard Baker called "a sort of oracle for advice on everything from the best ways of feeding calves to bringing up boys." Compiled and introduced by fourth-generation Iowa farmer's son Zachary Michael Jack, himself the great-grandson of famed agricultural writer Walter Thomas Jack, these timeless, down-to-earth missives that are meant to be shared, then as now, between farm-loving grandparents and grandchildren, parents and children, and teachers and students of all ages.
Cheerio and Best Wishes: Letters from a World War II Hoosier Pilot
This is the true story of a young boy from Posey County, Indiana, who had a dream to fly. The outbreak of World War II enabled him to fulfill that dream. Cheerio and Best Wishes is told entirely through the letters he wrote to his family and friends. Detailed narrative and commentary provide explanation and background information. One hundred thirty-eight letters are presented in this book. It is highly unusual to find this many letters from one person, curated by his family and recently rediscovered by his son, along with carefully created photograph albums. Together the letters and pictures in this book (the originals are now preserved for posterity in the Purdue University Flight Archives) offer a comprehensive and cohesive story of how US airmen were prepared and trained for war and detail the daily experience of a bomber pilot flying missions over Germany. The letters of one young flyer reflect the experience of thousands of Americans who volunteered to go to war in the 1940s. His experiences were those of a generation.
Flying the Beam: Navigating the Early US Airmail Airways, 1917-1941
From the lighted airways of the 1920s through the radio navigation system in place by the time of World War II, this book explores the conceptualization and ultimate construction of the initial US airways systems. Although today's airway system extends far beyond the continental US and is based on digital technologies, the way pilots navigate from place to place basically uses the same infrastructure and procedures that were pioneered almost a century earlier. While navigational electronics have changed greatly over the years, actually "flying the beam" has changed very little.
---
You can get 30% off the books in this list and any other Purdue University Press book by ordering from our website and using the code PURDUE30 at checkout.